Global Financials
|
16 Feb 2021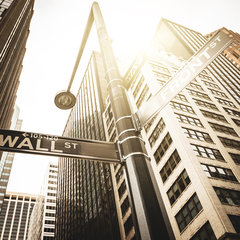 John Yakas
Fund Manager, Global Financials Team

Nabeel Siddiqui
Investment Analyst, Global Financials Team
The US banking sector is the largest component of most global financials benchmarks (19% of MSCI ACWI Financial) and a key driver of sentiment for the overall banking sector (36% of the banking component within the benchmark). US banks also account for over 30% of the portfolio in both the Polar Capital Global Financials Trust and the Polar Capital Financial Opportunities Fund and have been an important driver of recent performance.
Below, we review the fundamentals of the US banking sector from the recently concluded fourth quarter results.


Margins: The good news is that most of the decline in margins is now behind us, with many banks seeing marginal further falls and encouragingly spreads on loans are seeing a slight rise. This helps to reinforce our view that pressure on margins have been partially driven by a flood of new deposits placed in low-earning assets since loan demand is limited. Once the economy starts to recover, these deposits will either find other avenues of investment or banks will be able to deploy them in lending. The proportion of zero interest deposits has also risen (from 29% in 2019 to 37% in 2020 in the case of Bank of America) making the sector even more sensitive to a rise in long bond yields, again reinforcing our view that you only need market-driven rates to rise to help the sector. The 10-year yield has risen from 0.53% to 1.15% over the past six months.
Other revenues: This has been an environment where it has obviously helped to have a large investment banking presence since trading revenues and capital market activity have been buoyant. Fed actions at the start of the pandemic led to a fall in yields for both corporate and high yield debt leading to record corporate issuances, and consequently high fees for the banks. While the expectation is for issuances to be lower this year, M&A activity and IPO pipelines remain strong.  Low yields have also been a boon for the smaller banks' fee income through their mortgage banking operations. While refinance activity is expected to be lower this year, purchase activity is expected to remain strong.
Loan growth: Loan growth remains weak, not helped by exceptional conditions in the bond market, allowing considerable issuance at very low rates. Few of the larger banks showed positive loan growth (of our holdings, the only exceptions are JP Morgan and M&T) although the picture was much more positive for smaller specialist banks such as SVB Financial (54% annualised, driven by capital call lines to venture capital/private equity), First Republic (26% annualised, driven by mortgages), Signature (18% annualised, driven by new team additions and geographic expansion), Enterprise (51% annualised, driven by acquisition) and Esquire (38% annualised, driven by lending to Law firms). In contrast to the current market mantra about banks being ex-growth, you can generate growth in US banking depending on geographic or sector specialisation and focusing only on large banks gives a misguided view.
Loan book quality: Encouragingly, the trends in asset quality have been positive with larger banks seeing only a small tick up while the average of the smaller banks we own remains at low levels, helped by government support measures. More critically, deferred and modified loans (which is arguably a better short-term measure of asset quality) have continued to fall sharply across all our holdings and is a trend seen more broadly in the sector. An extreme example is Signature Bank, a top-10 holding in both Funds, which has seen a fall in these loans from 21% of total loans in Q2 2020 to 3% in Q4. The outlook is not transparent since trends in dealing with the COVID-19 pandemic remain difficult to gauge, but broadly most managements were more positive on the outlook citing availability of multiple vaccines and further government stimulus. Additionally, provisioning put aside for potential future losses remains very high as this was done in the second and third quarter of 2020 when the macro environment was at its most uncertain. Confidence in provisioning levels was highlighted by the number of US banks reporting reserve releases in their 4Q20 results, with JP Morgan reiterating guidance that it is over-reserved by $10bn based on their base-case macro scenario.
Capital/dividends/buybacks: Buybacks are back, supported by some very strong capital ratios as profitability has improved and asset growth remains muted. Large-cap US banks are currently sitting on $219.4bn of excess capital, or 14% of their market cap. While the Fed has currently restricted dividend and buybacks combined to 100% of trailing four quarter average of net income, the expectation is for these restrictions to be lifted by the summer at which time, given the amount of excess capital, buybacks should increase materially. JP Morgan, the largest bank in the US, has announced a buyback authorization for 2021 of $30bn, 7.4% of their outstanding shares.
In summary, we are seeing stable margins, demand for lending in specialist areas, improving asset quality and the beginning of surplus capital to be paid out. There remain numerous attractive investment opportunities ahead on low valuations and our exposure to US banking has risen materially since the end of 2020.