Global Technology
|
17 May 2021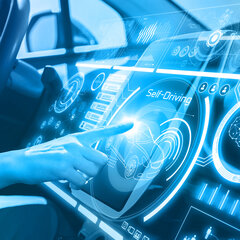 Nick Williams
Investment Analyst, Global Technology Team
'2020 was the year that AI came of age in the wider world'. That is according to Nick Williams, Analyst on the Polar Capital Automation and Artificial Intelligence Fund.

Speaking on the latest episode of Citywire Selector's Future Thinking podcast, Nick Williams discussed how the sector advanced over the past year and, crucially, what is likely to come next.

In this discussion, Nick Williams also touches upon the age-old debate of man versus machine, the role of the emerging world in either catching-up to AI acceleration or even leading the charge and what sources of research to trust as the story evolves.
Please use Chrome, Firefox or Edge to play the podcast.
Third-party Data: Some information contained herein has been obtained from third-party sources and has not been independently verified by Polar Capital. Neither Polar Capital nor any other party involved in or related to compiling, computing or creating the data makes any express or implied warranties or representations with respect to such data (or the results to be obtained by the use thereof), and all such parties hereby expressly disclaim all warranties of originality, accuracy, completeness, merchantability or fitness for a particular purpose with respect to any data contained herein.