Emerging Markets & Asia
|
28 Jul 2021


Jerry Wu
Fund Manager, Emerging Markets & Asia Team
"Some regions and some people can get rich first, drive and help other regions and other people, and gradually achieve common prosperity."
- Deng Xiaoping, 1985
"I see one-third of a nation ill-housed, ill-clad, ill-nourished."
"The test of our progress is not whether we add more to the abundance of those who have much; it is whether we provide enough for those who have too little."
- Franklin D. Roosevelt, 1937
Ever since Ant Group's IPO was pulled last November, Chinese regulators have been active on many fronts: anti-trust in consumer internet, crypto mining, education and pharmaceuticals. Recently, the speed and scope of the seemingly constant flow of regulations has created a crescendo of panic. Here, we try to find the common thread connecting these events and explore the implications for investors.
China's 'Gilded Age'
In October 2015, Ctrip, already China's dominant online travel platform with close to 40% market share in online travel bookings, through a series of complex deals, took effective control of its biggest challenger – Qunar.com – with almost 30% market share, creating a near monopoly in China's fast growing online travel market. In any other country, this acquisition would have been rejected by an anti-trust authority like the Federal Trade Commission (FTC) within two seconds. But in 2015 China, Ctrip did not even notify its deal-making to any authority. That was China's Gilded Age.
It is one thing to squeeze holidaymakers, it is another to distort the education system. While the demand for K12 [from kindergarten to 12th grade] after-school tutoring exists in every country, it is usually a cottage industry and a healthy supplement to the formal education system. In China, however, the spirit of freewheeling capitalism in the Gilded Age had created many Big Education corporations, worth tens of billions of dollars. The vicious circle created by peer pressure means children from a very young age will have to attend endless tutoring sessions after school during the week and at weekends. Worse still, for those households earning less than $2,000 per month that cannot afford these tutoring services, which is the case for more than 80% of rural families, social mobility ends at the door of these tutoring centres. Inequality is the price we pay for growth.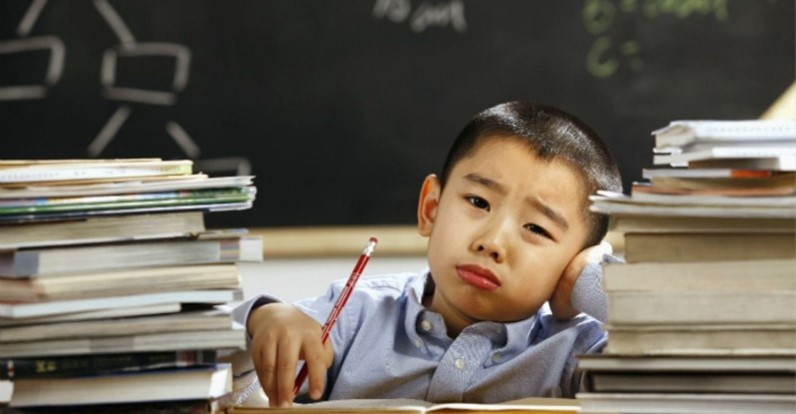 The times they are a-changin'
Priorities change. Most people remember Deng Xiaoping's famous quote of "let some people get rich first" but tend to forget there is a second part focusing on "common prosperity" as the ultimate goal.
Early signs of these shifts occurred in the late 2000s, but growth and creating employment was still the absolute priority and the source of legitimacy for the government. However, as China's workforce peaked more than five years ago, inequality soared, the birthrate collapsed and its environment dirtied, fixing the social and environmental ills created by the almost singular pursuit of growth rose to the top of the state's priority list and is key to the Communist Party's legitimacy as it looks forward to its second centenary.
Regulatory storm
It is through this lens that we should look at the seemingly constant flow of regulatory actions. Consider the following:
After-school tutoring is about addressing inequality, reducing the pressure on children and parents engaged in a rat race and tackling the collapsing fertility rate. We have always viewed these after-school tutoring companies as having material negative externality in their business model and they scored poorly in their social impact in our material ESG assessment.
Anti-trust in big tech is about creating a fairer and more level playing field as China's internet sector heads into a more mature stage of growth.  
Ant Group, and broader fintech, is about the financial system's stability in the face of rampant growth in consumer credit and rising household leverage. It is about Jack Ma standing at the front of a room full of financial establishment bigwigs in a one-party state and essentially telling them: "You don't know what you are doing and I'm going to do it better" – it certainly did not help to calm the nerves.
The crypto trading and mining crackdown is about climate policy and consumer financial protection. A large, energy-intensive Bitcoin mining industry is at odds with Beijing's commitment to peak carbon in 2030 and carbon neutrality in 2060, more so if we consider more than 55% of power generation is from coal. 
Drug approval and procurement policy is all about promoting innovation, squeezing the middleman and providing better and more affordable healthcare for the masses. 

There are two potential explanations to why the regulatory storm is taking place now. First, this is a very good and maybe short window to push through some tough regulatory actions without worrying about their impact on growth, given the backdrop of strong synchronized global growth. Second, 2022 is an "election year" and many policies are tailored for popular support with that in mind.
Good intentions, but a step too far?
Even if the intentions are good, state intervention must strike the right balance between free enterprise and government regulation. The speed and scope of the ostensibly constant flow of regulations has created a crescendo of panic.
It should be remembered that the share of urban employment supported by private enterprises was 87% in 2018, up from just 18% in 1995. The vital role those private enterprises and entrepreneurs play is clear to us, and the Chinese Communist Party too.
Hanlon's razor is a rule of thumb that states "never attribute to malice that which is adequately explained by ignorance". Policymakers underestimated the impact their actions will have on business confidence.
Implications for investors
China's transition from freewheeling capitalism to inclusive capitalism and the pursuit of "common prosperity" will have many significant long-range implications for investors, including:
Rising importance of ESG: Issues like labour rights, environmental impact, consumer rights protection and equal opportunities will become ever more important and have real impact on companies' earnings power and long-term sustainable returns. Through the lens of our integrated ESG framework, we can identify companies with material negative externalities like many after-school tutoring providers.
Unleashing massive consumption power: Addressing income inequality and focusing on "common prosperity" will accelerate China's transition to a majority middle-class society and a consumption-led economy, creating many exciting opportunities in consumer services like dental care and leisure.
Big tech will survive and thrive: Both as a key economic growth driver and an important source of technological innovation, some of China's big internet platforms that focus on enabling and empowering Chinese consumers and SMEs will continue to play a crucial role with strong and sustainable earnings power.

Fund positioning
Across our Stars fund range, we trimmed our exposure to China internet in late 2020 and early 2021 on the basis of valuation, after a very strong run in 2020. We do not have any exposure to education companies given our concerns around its social impact in our integrated ESG framework. This has helped us navigate the market volatility well and put us in a good position to take advantage of market dislocations. We continue to own some of China's highest quality internet platforms that we feel will adjust and adapt to better serve consumers and empower millions of smaller merchants while generating strong and sustainable cash flows and returns.