Sustainable Thematic Equity
|
25 Oct 2021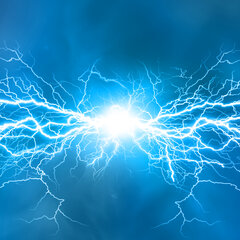 Thiemo Lang
Senior Portfolio Manager, Sustainable Thematic Equity Team
The UN Climate Change Conference in Glasgow (COP26) will hopefully provide a welcome level of detail to the widely acclaimed Paris Agreement adopted at COP21 at the end of 2015. It was here that 196 parties agreed to limit global warming to below 2°C, preferably to 1.5°C, compared to the pre-industrial levels of the 1850s.
The target date of 2050 to be 'climate neutral' is at least a generation away though we are already seeing a healthy increase in take-up of renewable energy sources. The direction of travel is going the right way but, metaphorically speaking, we are on a manual handcar when we should already be on board a fully electrified rail network.

Let us look at the numbers: 2010-19 was the warmest decade on record, a little over 1°C warmer than pre-industrial levels; there are large regional differences – in Europe this figure rises to 1.9°C. 2019 was the third warmest year on record; 2020 was the second warmest1. Of the 20 warmest years, 19 have been since 20002.
The link between economic growth and increased emissions is starkly shown by 2020 having the largest annual percentage decline in emissions since World War II. Because of COVID-19 and the resulting global economic lockdowns, global GDP fell by nearly 5%; carbon emissions fell by 6%. Put simply, to reach the 1.5-2°C target, we need the net effect of COVID-19's impact on carbon emissions every year for another 30 years.
To stay the right side of 1.5°C by any future date, we would need to move more radically and faster than we currently are, with much higher investment in clean energy technologies. While there is still a theoretical chance to achieve it as most of the necessary resources and technologies are already available, we think it is very unrealistic. We must not forget that the agricultural sector, which contributes nearly 25% of overall greenhouse gas emissions (GHG), including the devastating effects of deforestation, also needs to be taken into account.

Energy-related GHG emissions contribute more than 75% of total emissions, and this is where the public discussions typically focus. The path to reduce them is quite clear: we need to (1) reduce energy use as a whole; (2) ensure energy created comes from renewable sources; (3) ensure all energy created is not wasted. In our opinion, this can only be done through the widespread electrification of sectors that are otherwise very difficult to decarbonise, namely transport and heating buildings, with the electricity being generated through renewable sources.

Notably, the electrification of the transportation sector has already gained significant momentum, with combustion engine vehicles increasingly being replaced by battery-powered electric vehicles (EVs) such as private cars, light vehicles, some two-wheelers and small delivery vans.
Another important source of carbon emissions is the heating of buildings, often through natural gas or even oil. Replacing these hydrocarbon sources with electric heat pumps is increasingly becoming an option, while better insulating materials will help to reduce the overall energy consumption.
Further improvements in buildings' energy consumption are possible through implementing 'smart' building solutions, with software that manages the energy requirements of an entire building. The technology is available though we need further improvements in hardware and software at all levels if we want to make transformative advances.
Roughly half our portfolio is invested in companies offering energy efficiency solutions, be they for industrial, IT, building or transportation end markets. This also involves investment in power semiconductors, companies that use the most state-of-the-art technologies to develop, design and produce high efficiency power conversion devices, such as those used by EVs. Given the highly superior efficiency of an electric motor, EVs need three times less energy than a car with a combustion engine to travel the same distance.
To tackle the challenges that lie ahead we will need to rely on more than the basic technologies and solutions that have already been developed. We will continue to see innovation and improving efficiencies while driving down the manufacturing costs through economies of scale and the use of less material.

As we said at the outset, the work needed to get even close to the 1.5-2°C target is Herculean. It seems very challenging, but whereas the Paris Agreement showed a commitment to CO2 reduction targets, there was nothing imposed as to how to achieve it. Six years have passed, with several additional carbon-reduction initiatives having been implemented since then, but we are still running out of time. Viewed soberly, the world's member states forming a powerful 'Glasgow Agreement', including an irrevocable action plan, while at the same time reconciling the interests of all the countries involved, appears at least as challenging.
On a positive note, a global consensus seems to have been re-established that it is no longer a question of 'if' but 'when' the world goes CO2-neutral. Therefore, even if the outcome of the COP26 conference might be perceived as not being ambitious enough, it will likely have an impact on the speed of the transition if not the direction. Today, the deployment of clean energy solutions is increasingly being driven by better economics, an irreversible trend that will gain further momentum over the next years and decades. The future of energy will be clean, affordable and efficient; and it will be mostly electric.
1 Climate.gov
2 European Environment Agency (all in this paragraph expect 2020 being second warmest)