See all teams
The Polar Capital Global Convertible Team
Managers David Keetley and Stephen McCormick are part of a five-strong team that runs the Global Convertible (GCB) and Global Absolute Return funds. They typically invest in convertible bonds to provide income and capital growth (GCB) or a positive absolute return over rolling 12-month periods, in all market conditions. Both funds also aim to limit downside risk.
Total AUM (as at 30.06.2022)
124
Combined years of experience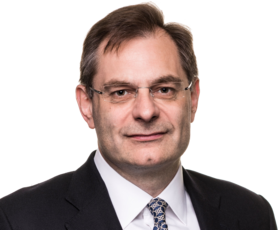 David Keetley
Fund Manager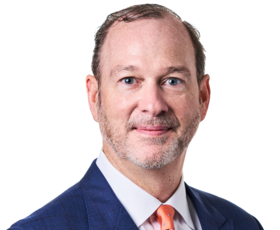 Stephen McCormick
Fund Manager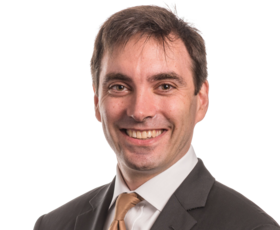 David Sugarman
Fund Manager, Head of Convertible & Credit Research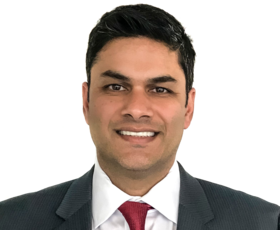 Uttkarsh Lal
Fund Manager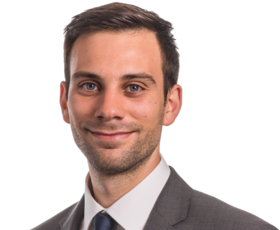 Jake Collins, CFA
Senior Analyst
David Keetley
David joined Polar Capital in October 2010 to establish the global convertibles team and is co-manager of the Global Convertible Fund and the Global Absolute Return Fund.
David is an experienced convertible bond specialist, having spent 35 years in the asset class in both investment banking and investment management. Before joining Polar Capital in October 2010 to establish the Convertible team, he was joint CEO of Vicis Capital (UK) Ltd which he joined in 2006 to set up and manage the international convertible portfolio of the New York-based hedge fund. David started his career at Salomon Brothers International and moved to Baii (a subsidiary of BNP Paribas) in 1987, where he first started managing convertibles. He joined Schroders in 1996 and Citigroup in 2000 following the Citi takeover of Schroder Investment Bank.
BSc (Hons) in Civil Engineering, University of Glasgow

Fellow of the Chartered Institute for Securities and Investment

36 years
Stephen McCormick
Stephen joined Polar Capital in October 2010 and is co-manager of the Global Convertible Fund and the Global Absolute Return Fund.
Prior to moving into convertible trading, Stephen was a research analyst at Tucker Anthony. In 1993 he became a partner in Forum Capital Markets, eventually joining Paine Webber in 1994 where he went on to manage their convertible department until 1998. He was a senior member of the convertible sales team at Morgan Stanley before establishing and managing Valmiki Capital Management in 2005. The following year, he moved to Moore Capital where he, as a member of a three-person team, managed a $1bn global long/short equity portfolio before joining Vicis Capital to manage the US convertible bond portfolio in 2008.
BSc in Finance, Providence College, Rhode Island

36 years
David Sugarman
David joined Polar Capital in 2011 and leads the credit and convertible bond research for the Global Convertible Fund.
David began his career at Barclays Capital in London where he set up and ran their US convertible bond proprietary trading book. Here, in addition to trading and managing the portfolio, David was also in charge of all US-based proprietary convertible research. In 2007 he moved to CQS, then a US$7bn multi-asset hedge fund, to co-run their US convertible bond positions. David has also interned as an economic researcher for the United Nations in their Department of Economic and Social Affairs where, during his time, he authored a report on fostering equity market development in emerging economies as part of the agency's Financing for Development initiative.
BA (magna cum laude) in Economics, Bowdoin College, Maine

MA in International Economic Policy, Columbia University

MBA, Columbia University

19 years
Uttkarsh Lal
Uttkarsh joined Polar Capital in 2016 as an experienced convertible bond professional having spent over 23 years managing capital and risk, driving markets and building investment related businesses.
Uttkarsh partnered with Greenway Capital to formulate cross-capital structure investment processes and develop the necessary fund related infrastructure. Prior to joining Greenway Capital, Uttkarsh managed $1billion plus convertible bond portfolios and built market-making desks with principal capacity for Tier 1 Investment banks.
BSc in Computer Science, Finance and Information Systems, Boston College

Passed CFA Level II

23 years
Jake Collins, CFA
Jake joined Polar Capital in 2013 having completed a two month internship with the team during the summer.
During his internship, Jake created a detailed hypothetical track record in preparation of the launch of the UCITS Global Convertible Fund. Since joining, he spends most of his time undertaking fundamental credit, convertible and equity research across all regions and sectors.
BSc (1st Class Hons) in Mathematics, University of Durham

MSc (Merit) in Finance and Investment, University of Durham

CFA Charterholder

8 years