See all teams
The Polar Capital Global Healthcare Team
The six-strong specialist healthcare team, set up in 2007, includes partners Daniel Mahony and Gareth Powell alongside fund managers James Douglas (Healthcare Blue Chip Fund and the Global Healthcare Trust with Gareth), David Pinniger (Biotechnology Fund) and Deane Donnigan. The partners and fund managers all held senior roles in pharma and biotech – in equity sales, as a clinical specialist and a research scientist as well as time working in academic laboratories and institutes – before managing money in the sector.
Total AUM (as at 31.12.2020)
134
Combined years of experience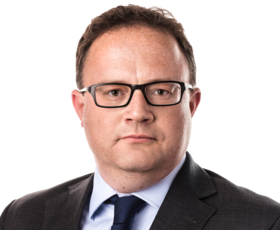 Gareth Powell, CFA
Co-head of Healthcare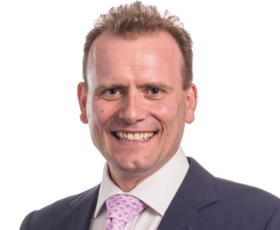 Daniel Mahony, PhD
Co-head of Healthcare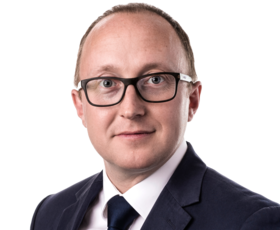 David Pinniger, CFA
Fund Manager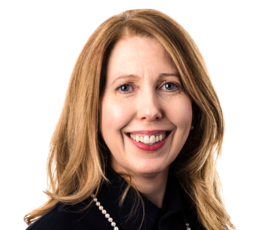 Deane Donnigan, PharmD
Fund Manager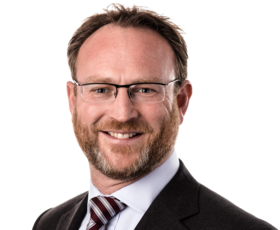 James Douglas, PhD
Fund Manager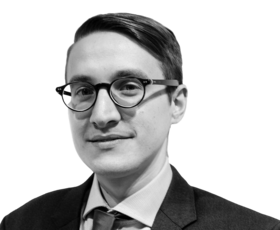 Damiano Soardo
Investment Analyst
Gareth Powell, CFA
Gareth joined Polar Capital in 2007 to set up the Healthcare team. Prior to Polar Capital, Gareth worked at Framlington, where he began his career in investment management in 1999. Soon afterwards, he joined the Healthcare Team in 2001 and helped launch the Framlington Biotech Fund, which he managed from 2004 until his departure.
Gareth studied biochemistry at Oxford, during which time he worked at Yamanouchi, a leading Japanese pharmaceutical company (later to become Astellas). As well as this, Gareth worked for the Oxford Business School and various academic laboratories including the Sir William Dunn School of Pathology and the Wolfson Institute for Biomedical Research.
MBiochem in Biochemistry, University of Oxford

CFA Charterholder

22 years
Daniel Mahony, PhD
Daniel joined Polar Capital to set up the Healthcare team in 2007. Prior to joining Polar Capital, he was head of the European healthcare research team at Morgan Stanley, covering the European biotechnology, medical technology and healthcare services sectors.
Previously, Daniel worked in New York for ING Barings Furman Selz following the US biotechnology sector. Before working in the investment field, Daniel worked as a research scientist for seven years with the majority of his time at Schering Plough Corporation in California.
BA (1st Class Hons) in Biochemistry, University of Oxford

PhD in Developmental Biology, University of Cambridge

29 years
David Pinniger, CFA
David joined Polar Capital in August 2013 as a portfolio manager within the Healthcare team, to launch the Polar Capital Biotechnology Fund. Prior to joining Polar Capital, David was portfolio manager of the International Biotechnology Trust at SV Life Sciences.
Previously, David spent three years working at venture capital firm Abingworth as an analyst managing biotechnology investments held across the firm's venture and specialist funds, and four years at Morgan Stanley as an analyst covering the European pharmaceuticals and biotechnology sector.
BA (1st Class Hons) in Human Sciences, University of Oxford

CFA Charterholder

20 years
Deane Donnigan, PharmD
Deane joined Polar Capital in June 2013 as a senior analyst for the Healthcare team, and has over 36 years' industry experience, including over 15 years within healthcare asset management. She trained as a clinical pharmacist, graduating with a post baccalaureate Doctor of Pharmacy from the University of Georgia.
Deane began her career at the Medical College of Georgia, before becoming a clinical specialist in Drug Information and Adult Internal Medicine with Emory University Hospital in Atlanta, Georgia. After several years, she moved to the UK to join Framlington (now AXA Framlington) applying her extensive pharmaceutical expertise working as an analyst for the healthcare unit trust, led by Anthony Milford. She went on to become lead portfolio manager of the Framlington Healthcare and Framlington Biotechnology funds. Deane is both a US and UK citizen.
Doctor of Pharmacy (PharmD), Clinical Pharmacy, University of Georgia in conjunction with the Medical College of Georgia

Board certified and licensed pharmacist, ACCP board certified pharmacotherapy specialist, IMRO qualified

36 years
James Douglas, PhD
James joined Polar Capital in September 2015 and is a Fund Manager for the Healthcare team. He was appointed Co-Fund Manager for the Polar Capital Global Healthcare Trust in May 2017.
Prior to joining Polar Capital, James worked in equity sales specialising in global healthcare at Morgan Stanley, RBS and HSBC. James also has equity research experience garnered from his time at UBS, where he worked as an analyst in the European pharmaceutical and biotechnology team. Before moving across to the financial sector, he worked as a consultant for EvaluatePharma.
PhD and BA (1st Class Hons) in Medicinal Chemistry, Newcastle University

ACCA diploma in financial management (DipFM)

21 years
Damiano Soardo
Damiano joined the Polar Capital Healthcare team as an investment analyst in October 2020. He started at the company in 2016 as part of the Operations team before moving to the Risk team in 2019. Prior to joining Polar Capital, he worked as a technical consultant at a fintech company. Damiano has an MSc in Mathematics and Foundations of Computer Science from the University of Oxford and has passed CFA Level III.
MSc in Mathematics and Foundations of Computer Science, University of Oxford

CFA Charterholder

4 years