See all teams
The Polar Capital Global Insurance Team
The senior members of the team joined Polar Capital when it acquired HIM Capital, formerly Hiscox Investment Management, in 2010. Bar three years at chartered accountants Mazars Neville Russell, fund manager Nick Martin is a true company man, having worked on the Fund since 2001 when he joined Hiscox. Dominic Evans joined Polar Capital in 2012 from KPMG where he worked with a number of global insurance companies.
Total AUM (as at 30.06.2022)
37
Combined years of experience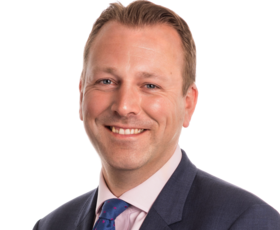 Nick Martin
Lead Fund Manager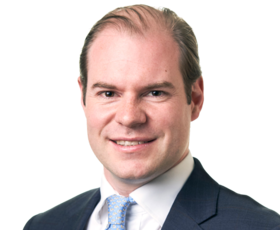 Dominic Evans
Fund Manager
Nick Martin
Nick joined Polar Capital in September 2010 and is fund manager of the Polar Capital Global Insurance Fund (previously the Hiscox Insurance Portfolio Fund).
Nick has worked on the Fund since 2001 when he joined Hiscox plc. He participated in the management buyout of Hiscox Investment Management in 2007 when the business was renamed HIM Capital Ltd. He has developed a broad knowledge of the insurance sector during this time and from working for the chartered accountants, Mazars Neville Russell, where he specialised in audit and consultancy work for insurance companies and brokers.
BSc (1st Class Hons) in Econometrics and Mathematical Economics, London School of Economics and Political Science

Chartered Accountant. Member of the ICAEW

23 years
Dominic Evans
Dominic joined Polar Capital as an investment analyst in October 2012 from KPMG and, since March 2022, is a fund manager on the Global Insurance Fund.
Dominic previously worked as part of KPMG's insurance segment which he joined as a graduate trainee. At KPMG, he obtained broad experience working on a range of global insurance companies through roles within M&A and IPO due diligence, audit and markets. Prior to KPMG he worked for a year in corporate finance focusing on natural resource companies.
BA (1st Class Hons) in History, University of Newcastle-upon-Tyne

Chartered Accountant. Member of the ICAEW

13 years