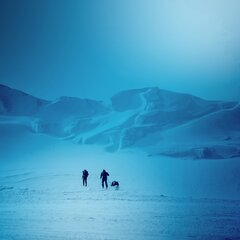 Polar Capital Holdings plc ("Polar Capital"), the specialist active asset management group, today announces the completion of the acquisition of the International Value and World Value equity team led by Pierre Py and Greg Herr ("the Managers") from the Los Angeles-based asset manager First Pacific Advisors, LP.
A new joint venture, Phaeacian Partners LLC ("Phaeacian"), has been established
Two 1940 Act mutual funds – the FPA Paramount Fund, Inc. and the FPA International Value Fund – have been reorganised into the Phaeacian Global Value Fund and the Phaeacian Accent International Value Fund
Phaeacian assets under management at the transition total $545m (as at the end of September 2020)

The completion of the transaction provides the Managers and Polar Capital with the opportunity to build Phaeacian into a significant presence in the International (global ex-US) and Global equity sectors.
The Managers bring an exceptional performance record. Over five years to end September 2020, the FPA International Value Fund is five-star rated by Morningstar and the FPA Paramount Fund is four-star rated. Additionally, International Value is the top ranked fund in its Morningstar sector over three and five years and holds a Morningstar Bronze rating*. All performance track records and ratings have been ported across to Phaeacian.
The launch and establishment of Phaeacian is consistent with Polar Capital's strategy of diversifying its product offering into top-performing international and global equity strategies, as with its Emerging Markets Stars business, with appeal in the institutional as well as wholesale channels, particularly in North America.
Gavin Rochussen, CEO, Polar Capital said:
"The establishment of Phaeacian Partners is the next step in Polar's strategy to build out our international and global products and our institutional presence in North America.
"The strategies that Pierre and Greg will manage for us, as well as their investment philosophy, are a natural fit with Polar Capital's investment-led approach to managing our clients' money. We will provide Phaeacian with a best-in-class operational structure, allowing them the investment autonomy to build on their impressive track record and proven, repeatable investment process. They are an excellent addition to Polar Capital, and I am looking forward to working with them."
Pierre Py and Greg Herr said:
"We are thoroughly looking forward to working with Polar Capital. The partnership allows us to focus on generating exceptional, investment-led returns for our clients, while benefiting from the outstanding business support Polar Capital can provide. It is an ideal fit for us in terms of operating environment and culture."
*Source: Morningstar as at 30 September 2020. FPA International Value is in the Morningstar Foreign Small/Mid Blend Morningstar category and FPA Paramount in the Morningstar World Large Stock category.
For further information please contact:
Polar Capital
+44 (0)20 7227 2700
Gavin Rochussen (Chief Executive)
John Mansell (Executive Director)
Samir Ayub (Finance Director)

Numis Securities Limited – Nomad and Joint Broker
+44 (0)20 7260 1000
Charles Farquhar
Stephen Westgate
Kevin Cruickshank (QE)
Peel Hunt LLP – Joint Broker
+44 (0)20 7418 8893
Andrew Buchanan
Rishi Shah
Camarco
+44 (0)20 3757 4984
Ed Gascoigne-Pees
Georgina Edmonds
Monique Perks